One of my coworkers told me about a big annual flower sale that she's been to in Gilroy. She described it as masses of flowers for sale, with people grabbing plants like crazy. The plants are probably the trail plants that they use to test the seeds… I did some searching online and found information about it.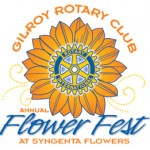 Syngenta Flowers/Gilroy Rotary Flower Fest 2010
April 24, 2010
7:30am to 1pm
Goldsmith Seeds – 2280 Hecker Pass Road, Gilroy, CA 95020
I think I'll make make a day of this and take my Mom, then maybe visit my relatives in Santa Clara… It'll be cool to see all the flowers and plants.
More Info:
☉ Rotary Club of Gilroy's Flower Fest 2010
☉ Goldsmith Seeds' Did You Know?